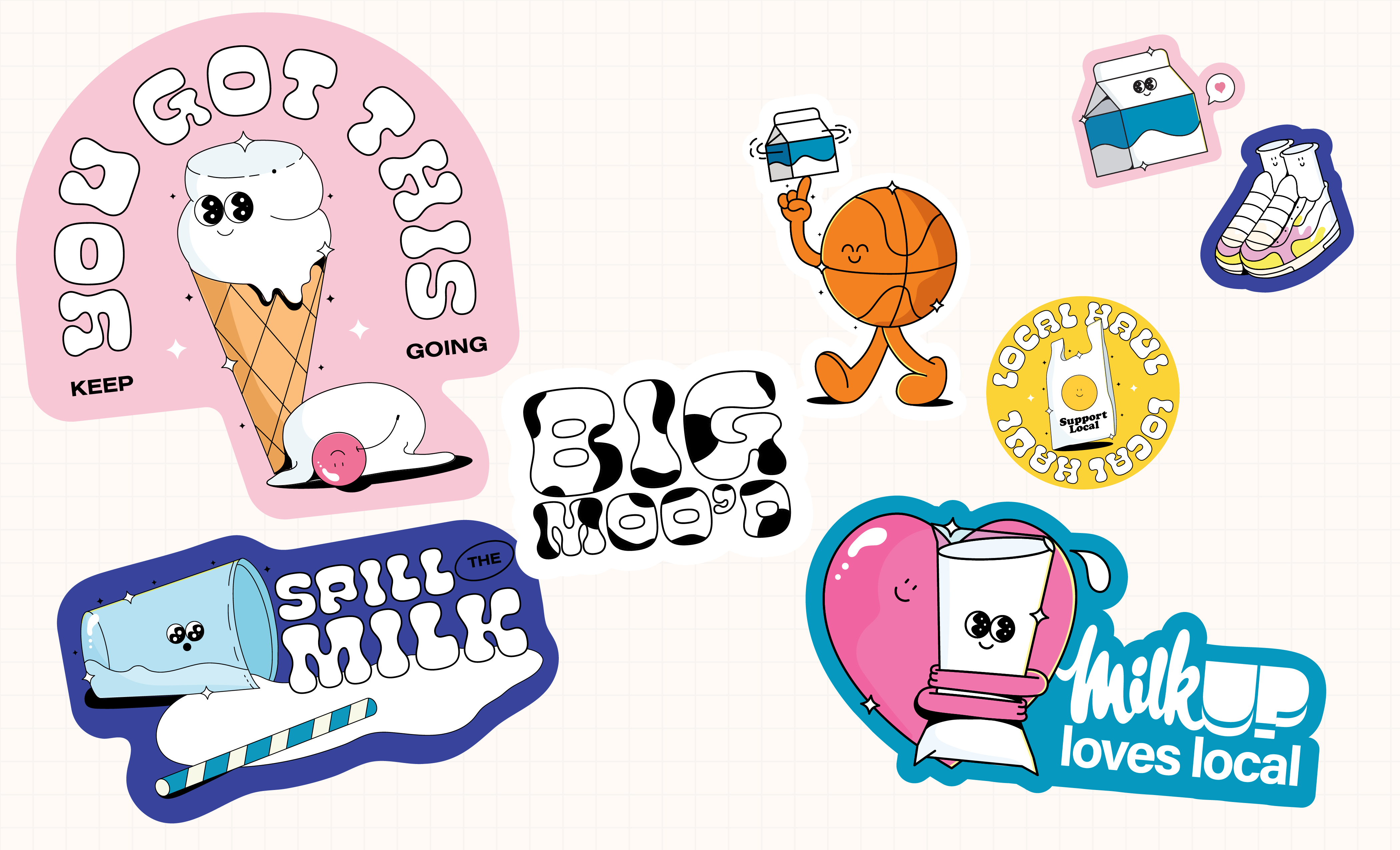 Ontario's first post-to-pay pop-up.
MilkUP's Pick-Me-UPs was the first of it's kind and a wild success. Created by the marvelous minds over at Studio Sophomore, this activation went beyond just getting people to think differently about the dairy industry.
I was brought on last minute to help with the final push and to tie up any loose ends!*
Illustrations:
Adam_TheIllustrator
*I do well under pressure!
assisted with art direction / design